The FAIR Certification work package selected ten selected repositories to receive funding and support to obtain their CoreTrustSeal Certification. The goal is to create FAIR-enabling Trusted Digital Repositories (TDRs). Let's have a look at exactly how FAIRsFAIR supports these ten repositories in their journey towards trust and FAIR.  
The support programme can be roughly divided into four time phases: 
1)    September 2019 – April 2020
2)    May 2020 – September 2020
3)    October 2020 – February 2021
4)    February 2021 – May 2021 (depending on whether or not the repositories obtain the CoreTrustSeal)
Helping the repositories through these phases are the FAIRsFAIR project partners DANS (Ilona von Stein, Mustapha Mokrane, Linas Cepinkas and Frans Huigen), UKDA (Hervé L'Hours), UniHB/PANGAEA (Michael Diepenbroek, Tina Dohna and Anusuriya Devaraju), DCC (Kevin Ashley and Patricia Herterich) and CINES (Olivier Rouchon).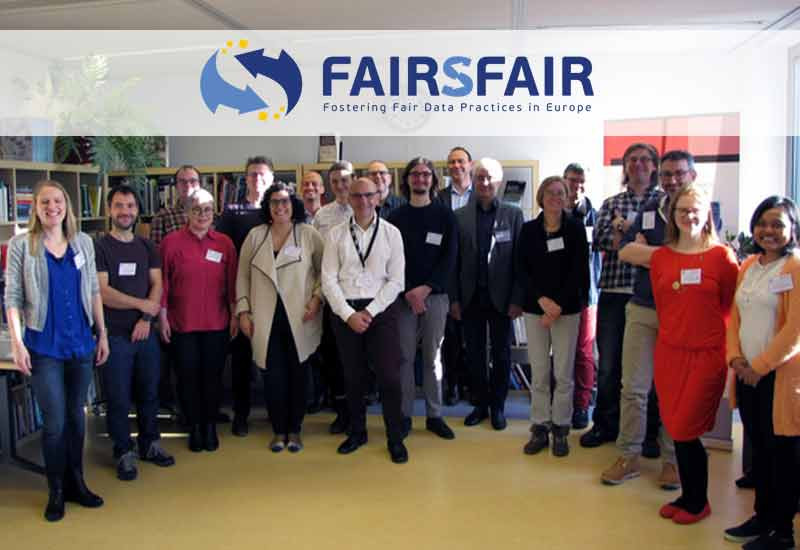 Phase One
Representatives from the repositories and FAIRsFAIR got to know each other at a workshop in February 2020. Participants received training, advice and materials to aimed at improving their knowledge of the activities related to preparing for CoreTrustSeal self-assessment. They were also invited to comment on the CoreTrustSeal+FAIR overview to further improve the mapping between FAIR and CoreTrustSeal requirements.
 

"The workshop was the opportunity to discuss in detail all questions about the process of obtaining CoreTrustSeal certification from the experienced archives as DANS and UKDA are. It was also interesting to learn how FAIR principles overlap with CoreTrustSeal requirements and to get practical advice on how to incorporate these into the everyday activities of our repository".  Amela Kurta, CREDI, Bosnia-Herzegovina. 

 
Phase Two
During Phase Two the repositories worked on completing a draft self assessment where they answered the CoreTrustSeal requirement questions using a pre-prepared template. The idea was for them to feel as if they were completing the real application form. In fact, the draft self-assessments were to be test-reviewed by members of the FAIR Certification team. 
Phase Three
We are now in Phase Three. All ten repositories successfully delivered their first drafts, and these have been reviewed by five teams of two reviewers each. During August and September 2020, the repositories performed test peer reviews of their submitted work. FAIRsFAIR facilitates collaborative working on a shared Google Drive directory containing each repository's work and documentation. The repositories can also use the FAIRsFAIR Certification Forum, a Google Group where repositories and FAIRsFAIR reviewers can exchange questions and ideas.  
Mutual Benefits
The test-peer review process is mutually beneficial since the repositories learn from eachother and from us and everyone improves. In the process, the FAIRsFAIR group refines its ability to mesh CoreTrustSeal and FAIR requirements.
As we write this at the end of September, all ten repositories are being given the opportunity to have a 1-on-1-support call with their reviewer team. These calls are planned and organised by Frans and it's a scheduling challenge since each reviewer team handles two repositories. Frans likes administering this and making sure it's all under control – and that certainly seems to be the case. 
In November, after the 1-on-1-calls, FAIRsFAIR will organise a certification support workshop in which the general points for improvement will be addressed. 
The Moment of Truth
In February 2021, the repositories will submit their final self-assessments to the CoreTrustSeal website themselves, without FAIRsFAIR involvement. Until their final submission they will have the FAIR Certification team at their disposal for additional help. All final self-assessments will be reviewed following the usual CoreTrustSeal certification review.
The experience of the participants in this initiative will be formally documented in a report in 2021 for the benefit of a wider audience. In the meantime, questions about the FAIR Certification Group may be directed to lIona von Stein (Work Package Leader FAIRsFAIR WP4) or Frans Huigen (Repository Engagement Coordinator FAIRsFAIR WP4).
FAIRsFAIR provides support to selected repositories by:​​​
​supporting them on their journey to CoreTrustSeal certification and FAIR alignment
supporting them to improve their level of repository interoperability